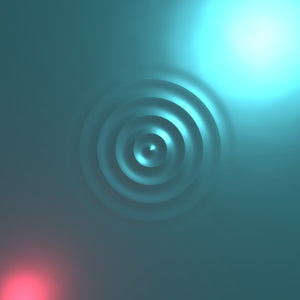 Unfiltered Audio
Tails
Sale price Price $74.00 Regular price $149.00
Visit the
Resources Page
for more video reviews and tutorials.
A next-generation reverb that's creative and clean
Unfiltered Audio joins forces with superstar producer BT to create a reverb that provides unparalleled sound expansion and consonance. Thanks to its "polytonal dual buffer" and auto-ducking capabilities, TAILS automatically removes dissonances and transients from your reverb tails, keeping your decays as clean and impressive as possible.
Unique filter capabilities
TAILS analyzes incoming audio, listening for major transients and note changes. Whenever its threshold is met, the reverb instantly ducks and switches over to an empty reverb buffer, which blooms rapidly. This results in a clean reverb decay that is free of discord from metallic hits and out-of-key notes. It can even pre-duck incoming transients to keep them from ever cluttering up your reverb, to begin with, providing a tail that's unusually smooth.
Four reverb engines in one
TAILS features multiple reverb engines for even more creative choices, including the beautiful new SHIMMER mode, tuned to BT's exacting tastes. Also on board are the classic DEEP and RENOUN modes found in BYOME, and the surreal SPATIAL mode from SILO.
Powerful & CPU efficient enough
Even with all of these wild features, TAILS is the perfect workhorse reverb. With less than 1% CPU usage on an M1 Macbook Air, you'll be able to add Tails to any track without worrying about it. Advanced MIDI integration allows you to use note messages to mute the buffer for rhythmic interest and precise editing, and to create unique performance opportunities with the Mod and Pitch Wheels.
Features
Endlessly clean and creative reverb developed by Unfiltered Audio and BT
Polytonal, dual-buffer reverb provides maximum harmonicity and consonance
Auto-ducking feature preemptively removes transients from the reverb tail
Four unique reverb algorithms: DEEP, RENOUN, SPATIAL, and the new "SHIMMER" mode
Shockingly low CPU load allows it to be inserted across multiple tracks with ease
Advanced MIDI integration allows you to perform unique control changes, warping your reverb in real time
System Requirements
Supported Plugin Formats
AAX Native, AU, VST2, VST3
Supported Operating Systems
Mac OS X 10.11+
Windows 7 through 10
Pro Tools 10.3.10 or higher or any VST/VST3/AU-compatible host running on a supported operating system
Mac
Intel CPU only (minimum 2 GHz recommended)
PC
Intel-compatible CPU with SSE2 instruction set (Pentium 4 compatible or higher; minimum 2 GHz recommended)
Basic
Display resolution: 1440 × 900px or 1280 × 960px or higher
Memory: 2 GB RAM
Documentation
Online Manual
Please note: All Unfiltered Audio plug-ins require a Plugin Alliance account for activation. For more information, click here.