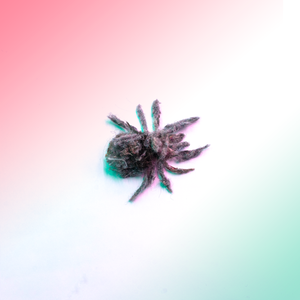 Unfiltered Audio
Needlepoint
Sale price Price $74.00 Regular price $149.00
Visit the
Resources Page
for more video reviews and tutorials.
The authentic sound of vinyl—and beyond
Unfiltered Audio raises the bar (and lowers the tonearm) with Needlepoint: a revolution in vinyl simulation. Featuring a full platter of advanced physical modeling technology, it offers a deep into the warm, fuzzy sound of turntable noises. Use it subtly for among the most convincing vinyl emulations available, or push the needle far past realism for some seriously warped sounds.
Physical modeling for enhanced realism
While many vinyl plugins are content to use looping samples of vinyl noise, Needlepoint uses physical modeling to achieve its incredible sounds. It synthesizes all sorts and sizes of detritus and distress on a record: hair, dust mites, scratches, warping, and more. These are not randomly modeled, but rather accurately distributed onto a virtually rotating, algorithmic platter.
Classic vinyl effects with creative, next-gen controls
Change the speed of the emulation to alter Needlepoint's tone, going beyond conventional RPMs like 33 1/3, 45, and 78–and even tempo syncing the turntable to your DAW! Use the SPINDOWN button to create classic vinyl stop (and start) sounds. Adjust WOW and FLUTTER, and explore the BROKEN mode to generate unpredictable looping effects and cut-up, glitchy phrases. Or, take advantage of the granular pitch shifter to help you achieve a chopped up vibe without changing the speed of your tracks.
Tone shaping that's powerful, intuitive, and fun
Beyond noise, ambience, and vinyl effects, Needlepoint includes other processors to help fully etch out your vibe. Chief among them is a single knob compressor that recreates algorithms from famous hardware samplers associated with vinyl-based beatmaking, and can even mimic the analog distortion introduced by the vinyl pressing process.
Complex processing that's easy to control
Thanks to an interface that's beautiful to look at and incredibly easy to use—plus an extensive set of handcrafted presets—Needlepoint will help you scratch that nostalgic itch in your productions and add true analog groove to your tracks, whether you need it to be subtle or over-the-top.
Features
Physically modeled vinyl emulation to degrade your audio in persuasively nostalgic ways
Choose from a variety of classic and custom turntable speeds
Warp your sound with continuous control over WOW, FLUTTER and PITCH that's easy to automate by hand
Use the BROKEN mode for analog-style looping, stutter and glitch effects
A SPINDOWN button for authentic vinyl stop and start effects
Onboard single knob compressor with 6 flavorful modes
Customizable interface with choice of beautiful color schemes
A full suite of handcrafted presets for subtle and severe tonebending alike 
System Requirements
Supported Plugin Formats
AAX Native, AU, VST2, VST3
Supported Operating Systems
Mac OS X 10.11+
Windows 8 through 11
Pro Tools 10.3.10 or higher or any VST/VST3/AU-compatible host running on a supported operating system
Mac
Intel, or Apple Silicon (except for AAX) architecture
PC
x64-compatible CPU
Basic
Display resolution: 1440 × 900px or 1280 × 960px or higher
Memory: 2 GB RAM
Documentation
Online Manual
Please note: All Unfiltered Audio plug-ins require a Plugin Alliance account for activation. For more information, click here.