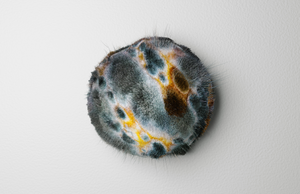 Unfiltered Audio
LO-FI-AF
Sale price Price $74.00 Regular price $149.00
Visit the
Resources Page
for more video reviews and tutorials.
The perfect plugin for when your other plugins sound too perfect
LO-FI-AF brings you on a journey through your favorite audio artifacts of the past few decades. Using impulse responses, spectral shaping, and other techniques, it conjures up the idiosyncrasies of everything from vinyl records and analog radios to MP3s, CDs, cassettes, cell phones and beyond.
Dirt, distortion and degradation from analog to digital
This versatile plugin does much more than other saturators and bit crushers. In addition to the tape saturation, vintage mics, and vinyl dust and pops, it recreates the sound of CD skipping, MP3 chirps, radio interference, and even the chatter made by a cell phone placed too close to a speaker.
Make custom signal chains with 4 unique modules
Each of LO-FI-AF's sections can be toggled and reorganized for a total of 24 different signal paths. Do you want to add some analog grunge before the MP3ification? Sure! Want to make it sound like it was recorded through a busted microphone, burned to a CD, and then scratched up? Why not?! Use it to add vibe and nostalgia to your tracks, or completely demolish source material into something practically unrecognizable.
Grungy on the ear, easy on the eye
LO-FI-AF features a stunning new graphical interface by Papernoise, the designer behind some of the most beautiful music software and hardware around. Its intuitive layout makes all the features visible and available at once without overwhelming the eye. There are 14 skins included, allowing you to find the perfect color combination for your setup and style.
Features
Go beyond standard bitcrushing with artifacts and degradation from MP3s, CDs, vinyl, tape cassettes and more
A Convolution section includes impulse responses from broken microphones antiquated speakers and other special devices
The Spectral section creates pitch shifting, audio rippling, and MP3 artifact effects
The Digital section provides bit crushing, sample rate degradation and CD skipping effects
The Analog section mimics radio interference, tape saturation, vinyl noise, compression, and warbly motors
Rearrange the 4 modules in any order you like for 24 unique signal path combinations
Beautiful and simple to navigate GUI puts all the controls at your fingertips in an easily manageable way
A versatile collection of artifacts and processing not found in other plugins, sure to spice up your productions in new ways

Graphic design by Papernoise, including 14 different skins
System Requirements
Supported Plugin Formats
AAX Native, AU, VST2, VST3
Supported Operating Systems
Mac OS X 10.11+
Windows 7 through 10
Pro Tools 10.3.10 or higher or any VST/VST3/AU-compatible host running on a supported operating system
Mac
Intel CPU only (minimum 2 GHz recommended)
PC
Intel-compatible CPU with SSE2 instruction set (Pentium 4 compatible or higher; minimum 2 GHz recommended)
Basic
Display resolution: 1440 × 900px or 1280 × 960px or higher
Memory: 2 GB RAM
Documentation
Online Manual
Please note: All Unfiltered Audio plug-ins require a Plugin Alliance account for activation. For more information, click here.