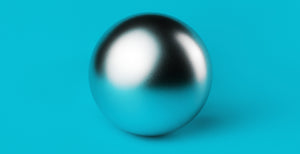 Unfiltered Audio
Bass-Mint
Sale price Price $74.00 Regular price $149.00
Visit the
Resources Page
for more video reviews and tutorials.
Feel the Bass!
Bass-Mint is an innovative new low-frequency enhancement tool from Unfiltered Audio, designed to rapidly improve the bottom end of your individual tracks, stems, and even entire mixes. It is built around five distinct modes, each with five carefully-tuned knobs to help you dramatically sculpt and enhance your mixes.
The heart of Bass-Mint is found in its simple frequency splitter with an adjustable cutoff, which separates the low band from the high band to employ different types of processing on each. From there, each of the five main modes offers new and exciting ways to tweak these high and low parts of the signal through a remarkably simple, creative, and intuitive workflow. Further control is provided via the six additional toggles on the right side of the plugin that switch on essential bass processing techniques at the flip of a switch.
Unfiltered Audio's Bass-Mint is the only plugin on the market that offers such a diverse control set for low-end enhancement and low-end frequency management alike. From subtle enhancement of low-end frequencies to completely reshaping the frequency spectrum from the subs on up, truly wild things are possible with this plugin. Whether you want to really mess things up for super dirty bass, or simply bring your kick and bass into better balance, Bass-Mint can do practically anything you want to your lows.
Features
Multiband enhancement for separately processing lower and upper frequencies
5 carefully-tuned bass processing modes: Saturate, Resonate, Octave, Synthesize, and Overfold
Minimalist layout with 5 simple, intuitive knobs for dialing in ideal sounds
6 additional toggles to automatically engage popular low end mixing tricks
Instant feedback from onboard Visualizer to see real-time spectral change
System Requirements
Supported Plugin Formats
AAX Native, AU, VST2, VST3
Supported Operating Systems
Mac OS X 10.11+
Windows 7 through 10
Pro Tools 10.3.10 or higher or any VST/VST3/AU-compatible host running on a supported operating system
Mac
Intel CPU only (minimum 2 GHz recommended)
PC
Intel-compatible CPU with SSE2 instruction set (Pentium 4 compatible or higher; minimum 2 GHz recommended)
Basic
Display resolution: 1440 × 900px or 1280 × 960px or higher
Memory: 2 GB RAM
Documentation
Online Manual
Please note: All Unfiltered Audio plug-ins require a Plugin Alliance account for activation. For more information, click here.